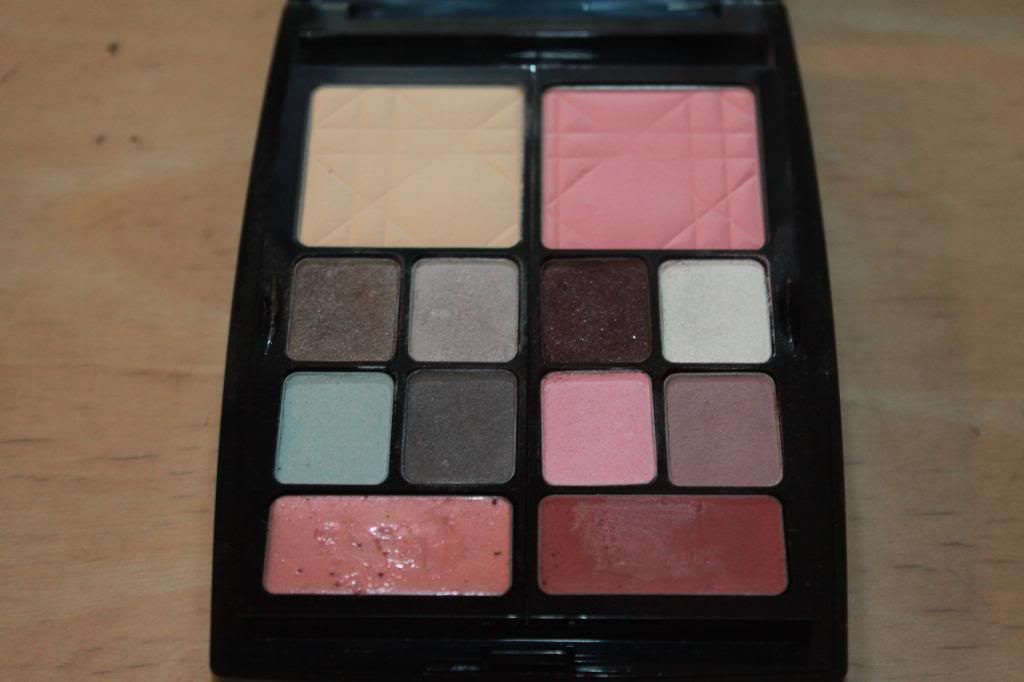 A year ago I wrote about my only luxury item in the beauty department, which was this palette. I loved it because it was Dior, but I thought I wouldn't get much use out of it because the blush seemed too light and I thought I would never use a light pink and light blue eyeshadow. Now I'm exploring eyeshadows a bit more, and I gotta say, I am now ABSOLUTELY in love with this palette. Spring is coming, and I had this urge one night to play with the blue color. Turns out, it's a duochrome!! It's baby blue with a purplish sheen that is super gorgeous when paired with the grey. So very spring. And the pink eyeshadow works beautifully too. I'm really glad I decided to branch out in my eyeshadow choices. I used to wear no eyeshadow or just neutrals, but now I'm loving purples and blues and pinks. Pinks especially!
I like to wear the baby blue all over my lid with the grey on the crease, lush lashes, peachy cheeks, and coral/pink lips.
Divine texture, no fall out, blends like a dream. Well, it's Dior.
With this post, welcome Spring looks!